About
I am an artist living & working in county Kildare, Ireland. Nature & habitat are important to me & they inform my work.
I use native wild plants in my process, gathered on early morning walks. Painting in acrylics, I build up layers of image & colour, resulting in an immediate & vibrant painting.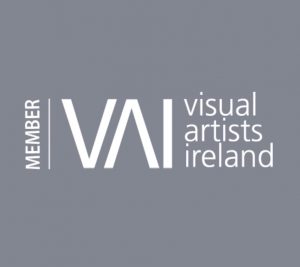 Upcoming Exhibition:
SHIFTING SANDS…A STARTLING EVOLUTION
A DUAL VENUE EXHIBITION

Having been postponed in April, the exhibition will now open in dual venues. The Dublin venue will have ample space to facilitate social distancing for the opening reception and visits of larger groups.


VENUE 1 – DUBLIN: Associated Rewinds, Tallaght Business Park, Dublin D24 E932

An exhibition of new works will be opened by Eanna ni Lamhna, Biologist, Environmentalist and Broadcaster 12th September 2020 at 3pm. Continues here at the Dublin venue from 15th Sept to 26th September, 11am – 4pm Tuesday – Saturday.


VENUE 2 – KILCOCK: Kilcock Art Gallery, School Street, Kilcock, Co Kildare, W23 E5R5

The exhibition continues from 30th Sept to 17th October 11am-4pm Wednesday to Saturday.

This new work explores the North Bull Island's different habitats and follows the life of mud flats, salt marshes and dunes throughout the seasons. The North Bull Island, delivered by human intervention and reclaimed by nature: The island has developed from its embryonic beginnings 200 years ago to become a biosphere of important habitats, and a unique treasure of plants and wildlife within our capital city of Dublin.

Read more here.